Universal Ventures Rwanda
Universal Ventures Rwanda is a Travel and Tourism company, registered and headquartered in Kigali Rwanda. We are specialists in tour planning, safaris and car rentals. For years now, we've been delivering our services across East Africa and have created a track record of surpassing our client's expectations.
At the heart of our core values is altruism — this is why we are doing this — this is what drives us to keep going. Its our joy to serve you and hope that you have an amazing experience with us. We believe if you are happy, so will be your circle. This is our own way of trying to make the world better together.
Gorilla trekking tours in Rwanda allow you the discovery and exploration of Rwanda including tours to the national parks, Cultural sites and of course; Mountain Gorilla trekking in Volcanoes National Park. Gorilla trekking in Rwanda gives you the opportunity for an up-close encounter with the highly endangered mountain gorillas. Call it a one-on-one experience with the gentle primates as you stand just 6 meters away from the magnificent mountain Gorilla, watching them and gazing into its brown eyes. Gorilla tours in Rwanda are highly recommended for those who are on a short time as the connecting time from the airport in Kigali to the Gorilla trekking base (RDB Headquarters in Kinigi, Musanze) the trip is quite short compared to Uganda's Bwindi and Mgahinga that lie 8 hours away from Entebbe airport or Kampala city.
Why you should Visit Rwanda With us.
Visit Rwanda with the best tour company in Rwanda; the country is the place of raw adventure, a refuge from the modern world. Each year thousands of tourists who opt for African safari step into another world.

Tourists experience the Great wildlife Safari adventure in Rwanda, they enter the world where rules are created by nature; There are different kinds of safaris available and tourists have a lot of options to choose from such as Mountain Gorilla Treks in Volcanoes National Park, Primates Safaris in Nyungwe Forest and Wildlife encounters in Akagera national Park.

Rwanda; a scenically stunning little country known as a Thousand Hills country with endless and majestic mountains and hidden among the bamboo forests are some of the world's last remaining mountain gorillas in Volcanoes National Park. While Nyungwe Forest National Park protects extensive tracts of montane rain-forest, and is home to many primates.
Tour Packages
WE ARE READY TO MAKE FOR YOU A DREAM JOURNEY 

Private Full-day Kigali City Tour with Lunch

1 Day Akagera National Park Adventure

1 Day Kigali Museums and Galleries Tour

1 Day Visit to Agahozo Shalom Youth Village

1 Day Rwanda Gorilla Trekking In Volcanoes

1 Day Twin Lakes of Burera and Ruhondo

2 Days Ruhondo Lake and Golden Monkeys

2 Days Rwanda Akagera National Park

2 Days Gorilla Trekking Safari in Rwanda

3 Days Nyungwe Chimpanzee Tracking

3 Days Lake Kivu & Hiking Adventure

3 Days Gorilla and Golden monkey safari

4 Days Gorilla Trekking Tour of Rwanda

5 Days Nyungwe Safari & Kivu lake adventure

6 Days Mountains Gorillas and lake kivu

6 Days Chimpanzees Trekking & Culture Tour
Our Gorilla Trekking & Safari Tours Experience

So fantastic journey. We've used a Toyota Land-cruiser Prado with open roof. We had a very good experience with very kind and experienced guide. He knows the Akagera NP condition, geography and historic, so we've been heard that very abundant information from the guide, Bosco.He's very kind and provided well service during the journey.Additionally, the total price including the fuel, car and driver(without extra guide) were somehow reasonable. We didn't hire an extra guide because Bosco, the driver, had many experiences as Akagra NP guide.But I suggest the owner of this company that has to listen carefully voices of customers.

Gorillas at Volcanoes Simply a spectacular day that will always be one of lifes highlights. Beautiful scenery, amazing experience with education and excitement. Gorilla Trekking is an absolute must do.

A great way to see Kigali. An excellent way to see the key landmarks in Kigali. We had a knowledgable guide, and excellent driver.Not cheap, but well worth the expense.

Leie av bil Vi leide to 4×4 – biler i 17 dager. Emmanuel møtte oss ved flyplassen og vi inspiserte bilene. Vi gikk gjennom kontrakten sammen og betalte med bankkort. Det var noen småting med bilene, men de fungerte godt. Vi hadde også et lite uhell med den ene bilen, men det ble ordnet av selskapets mekaniker, og løst på en god måte. Emmanuel var lett å komme i kontakt med, og vi opplever at kontrakten ble holdt fra begge sider. Vi betalte 90 USD per bil, per døgn, noe som er samme pris som vi har leid for tidligere. Bilene var også av en bedre kvalitet enn vi har opplevd tidligere. Jeg kan anbefale å bruke dette firmaet da de virker seriøse og ordentlige.

Gallivanting Wellness
2022-10-11
A thorough tour, that's not rushed I truly enjoyed my experience with John and Scovia. John was the lead guide and so knowledgeable about his homeland and just an awesome personality. He answered my questions and was always willing to help with pictures. This tour did not feel like a school field trip. It felt like I was taking a walk with friends and learning during the walk. I would definitely book my future tours with Universal. Oh and for lunch a buffet is included, which is a nice touch for a hungry traveler.

Cost, reasonable. Value, priceless! It was an incredible day! My guide, John Bosco, was knowledgeable, engaging, and accommodating to my every interest and need. I found the tour to be worth the money, and gave me an experience that I couldn't have had otherwise.

Best experience to do at least once a life + great service with knowledgeable guide driver Boska & his clean 4×4 Toyota Nice service, pick up by your guide driver with 4×4 car from your house door and approx 2 hours driving to the National park with stop at coffee shop / souvenir shop where u can enjoy amazing coffee and purchase it, as well as to buy some crafted products. National park and Safari itself is amazing experience you have to do at least once in a life. Our guide Boska very knowledgeable, he explained different types of fauna flora , and described behavior of animals. He knows not only about his country but also aware about other countries. He is super nice guide and if he will guide you be sure your trip will be unforgettable.

Perfect service Emmanuel made sure we arrived safely at the hotel, and back to the airport. Great service, very flexible, friendly and he has done so much more to help us with the covid measures (and having the result in time!). He keeps in touch with you and makes you feel relaxed
Rwanda Best Tour Experiences

Rwanda Culture

Gorilla Trekking

Kigali City Tours

Golden Monkey

Wildlife Safaris

Bird Watching
Universal Journeys provides exclusive safari lodges and camping tours to our clients and incentives expertise. We mainly offer gorilla tours in Rwanda, wildlife safaris, mountain hiking adventures, chimpanzee tracking and habituation experience, hotel bookings, birding tours, honeymoon tours, car hire (Self-drive) and airport transfers among others.
Do not hesitate to contact us, Our reservation management team will help you and guide you through the booking process with us.
Plan your safari to Rwanda today
Browse our tours and get to choose an amazing safari to Rwanda with Universal Ventures Rwanda; the best Travel and tour agency in Rwanda that offers amazing primate tours, wildlife safaris, hiking tours and Lake adventures.
Rwanda Travel Guide & Tips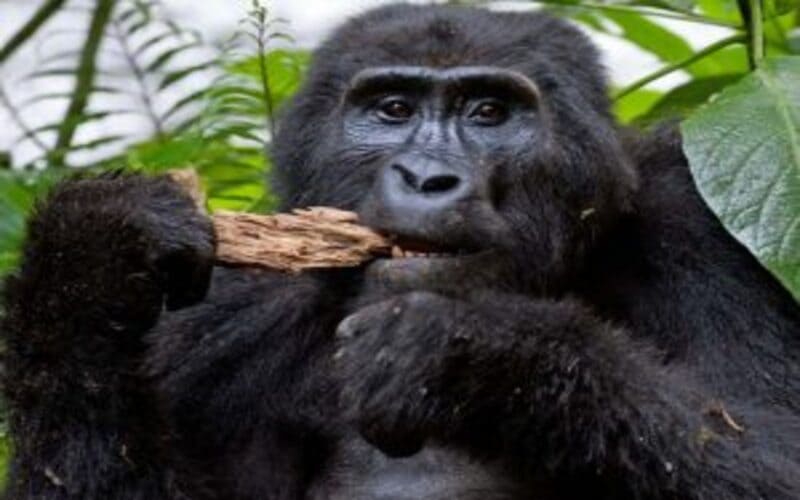 Guide to Mountain Gorilla Trekking

Booking for a Gorilla Trekking Permit

Rwanda Safaris and Tours in Rwanda

Best Places for Gorilla Trekking in Africa

Visit Rwanda, A Thousand Hills Country

Must See Attractions in Rwanda

Rwanda Travel Guide for Wildlife Safaris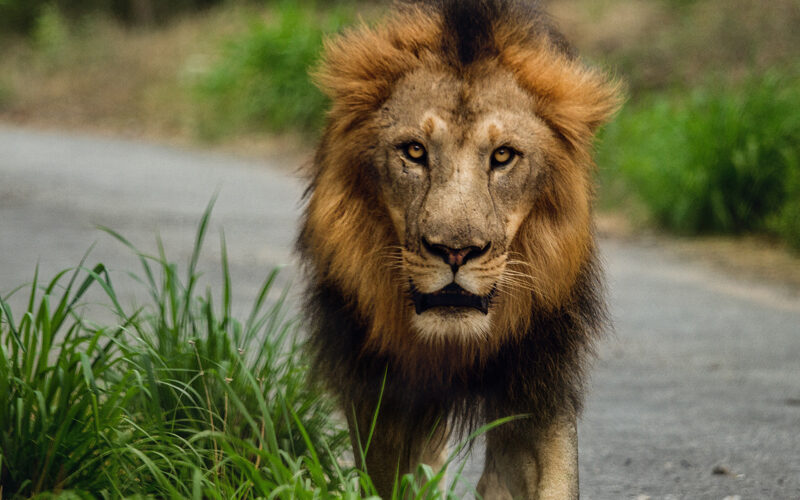 The Big Five Safari Adventure in Rwanda

Family Vacations and Safaris in Rwanda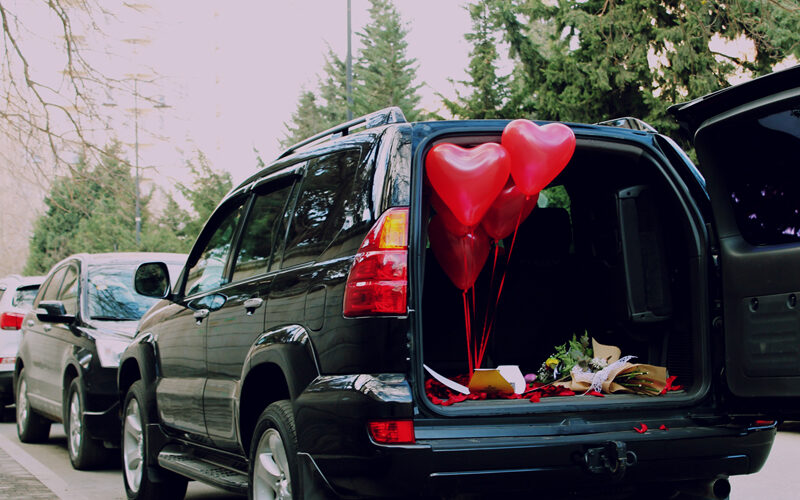 Honeymoon Safaris in Rwanda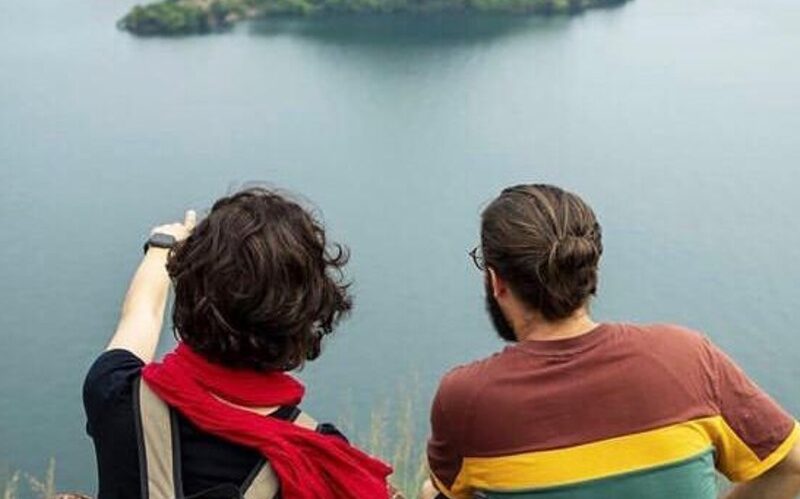 Wedding Safaris Adventure in Rwanda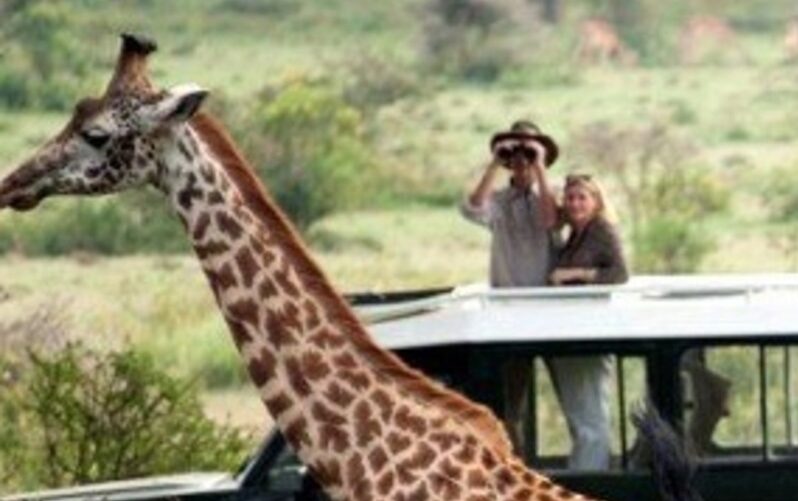 Things Tourists Should Never Do in Rwanda
Rwanda Gorilla Trekking Experience
If there is a Rwanda safari that brings you any closer, on foot, to wild; One second you are bushwhacking through thickets of bamboo in Rwanda's Volcanoes National Park, pulling yourself up a steep lava slope, toehold to toehold. The next, you turn a corner and sunlight streams through the canopy to illuminate a matted clump of black against a curtain of rain forest green. You've known this was coming and still you gasp. Seated perhaps 30 feet away is one of the roughly 1000 mountain gorillas remaining, a saggy-breasted female, and soon you see that she is cradling an infant in her lap. She wraps one arm around the 6-month-old while scratching her own ear with an extended index finger.
For a great Rwanda gorilla trekking experience,  you need to be fairly fit, equipped for the humid, muddy conditions of a rainforest hike, and in good health – mountain gorillas in Rwanda are susceptible to human illnesses but don't have our immunity, which means a common cold can be deadly to a whole family of gorillas and you won't be permitted to trek if you are unwell. Even in the dry season, the rainforest is a challenging environment: it's humid, wet and muddy with some steep slopes, plenty of insects and thick vegetation. It is absolutely worth the effort to spend time with gorillas in the wild, but be prepared to exert yourself on the trek.
With the mountain gorillas in Rwanda, which share 98 percent of our DNA, we look into a mirror, and they are looking impassively back.
What else after the Rwanda gorilla safari?
While in Rwanda, besides visiting the mountain gorillas, you can take a game drive safari across the boarder into the Akagera National Park and several other Rwanda attractions worth checking out. Most tourists on African trip combine Tanzania safari adventures with gorilla trekking Rwanda in addition to a safari in Kenya or Mount Kilimanjaro Trekking in Tanzania.
Gorilla Trekking Rwanda Safaris
Below are gorilla Trekking safaris in Rwanda for tourists wishing to trek mountain gorillas in Rwanda, Universal Ventures got you covered. We have tailor made gorilla trekking Rwanda itineraries suitable for any traveler who would like a gorilla trekking tour in Rwanda added to his safari or Visit Rwanda journey.